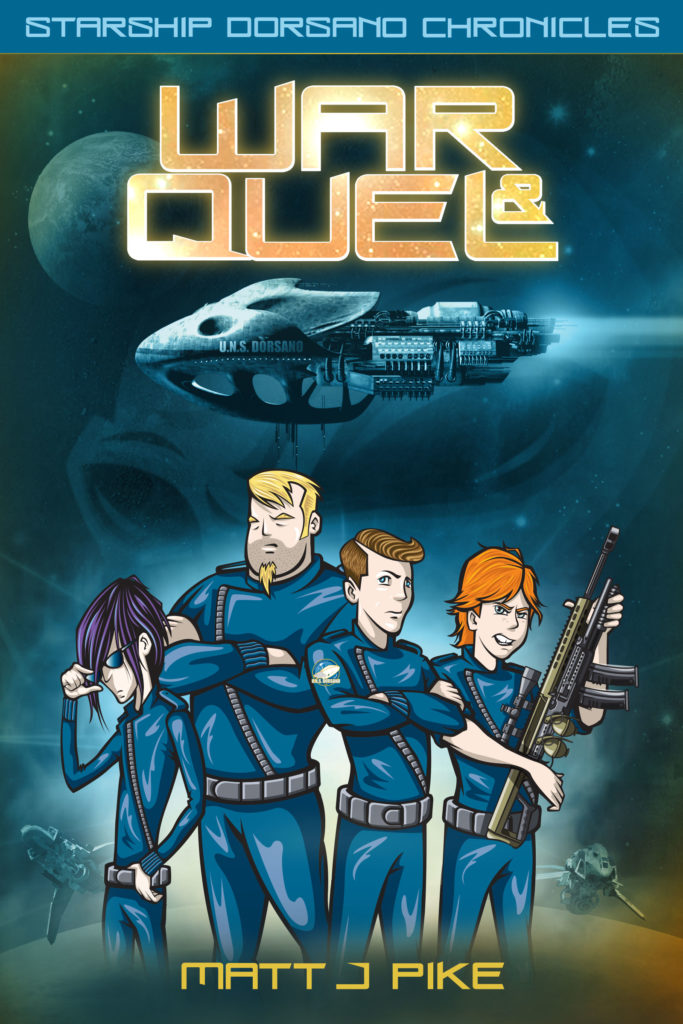 It's amazing what you learn from selling directly to people at events. After having book 2 in the Starship Dorsano Chronicles – War & Quel –  on sale for the first time at Adelaide Supanova 17, I noticed a common thread among those who visited my table. You see, I had tried to keep the cover of book 2 in keeping with the look  and colour palette of the original. At a broader level this was stay  with the colour schemes of my three different series' – browns for Apocalypse, blues for Dorsano and purples for Zombie RiZing.
…but there wasn't enough to distinguish between War & Quel and Kings of the World – not at first glance it seems.
So, to increase the points of distinction between the two titles, I've added a yellow tinge to the W&Q cover, and strengthened the white glow backdrop behind the boys. While I was there I also had time to add a nice drive glow behind the Dorsano, add the words 'UNS Dorsano' to the side of the side as well as subtly move some elements around to make the alien grey eyes in the background more noticeable.
Below is a look at the the two War & Quel covers with the original Kings of the World cover in the middle.