I had such a good response to three book ZR combos in the lead-up to Christmas (they sold out!), I am going to keep them as the main print format for events.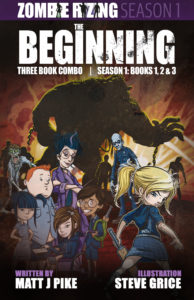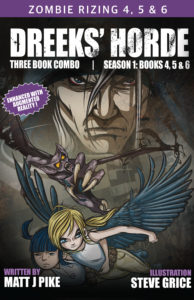 This means I still have a few copies of the original 6-book box-set version of the first season, that I'm looking to sell, so I can move forward with the new packaging. If you know anyone who might be interested in some award-winning zombies meets magic action adventure comedy – get in touch and I'll look after you 🙂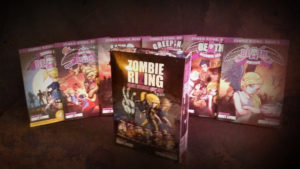 Stay tuned for season 2 of Zombie RiZing, which is scheduled for release in August 2018. Having passed the pitch judges approval (my children), I can't wait to get writing.
Zombie RiZing: Season 2
ZR7: Kiss of Beath
ZR8: Beath Trap
ZR9: Beath Metal
ZR10: Dice with Beath
ZR11: Jaws of Beath
ZR12:  Beath Wish
*