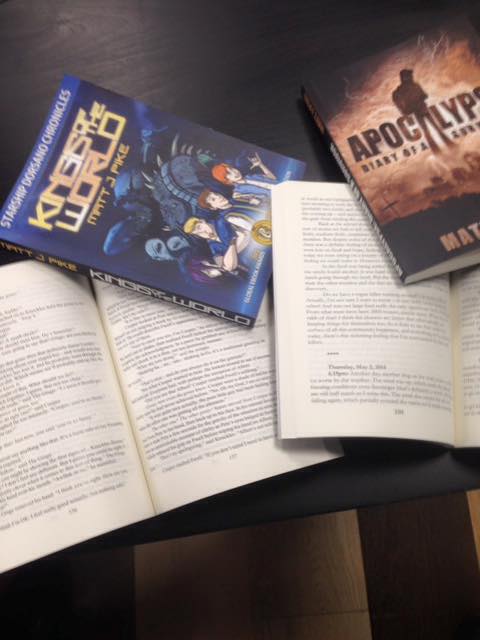 After well over a year in the planning, the print versions of Starship Dorsano Chronicles: Kings of the World and Apocalypse: Diary of a Survivor have been printed! It's so exciting, I can  wait to get my hands on the finished product in a few weeks.
I'll be setting up a book pre-order option on the website in the coming days, for those we want to lock in their copy.
So many people to thank.
Top of the list over the last few weeks has been Lisa Chant, who more than earned her editor stripes with a complete re-edit of both titles in double quick time. Thanks Lisa. Big thanks to Steve Grice, Rachel Brown and Katie Lowe for their help and eye of detail, too. I'd also like thank everyone for their kind words and support during the journey. And, last but definitely not least, everyone who was involved with the Out of This World crowd funding campaign, which went a HUGE way to getting this project off the ground and into reality.
Now my focus shifts to writing the third installment of both series, as well as getting my act together to make my selling debut at Supanova Adelaide 2016.